Biography: Bernard Leong
The official biography of Bernard Leong, a pragmatic idealist on business, technology & media.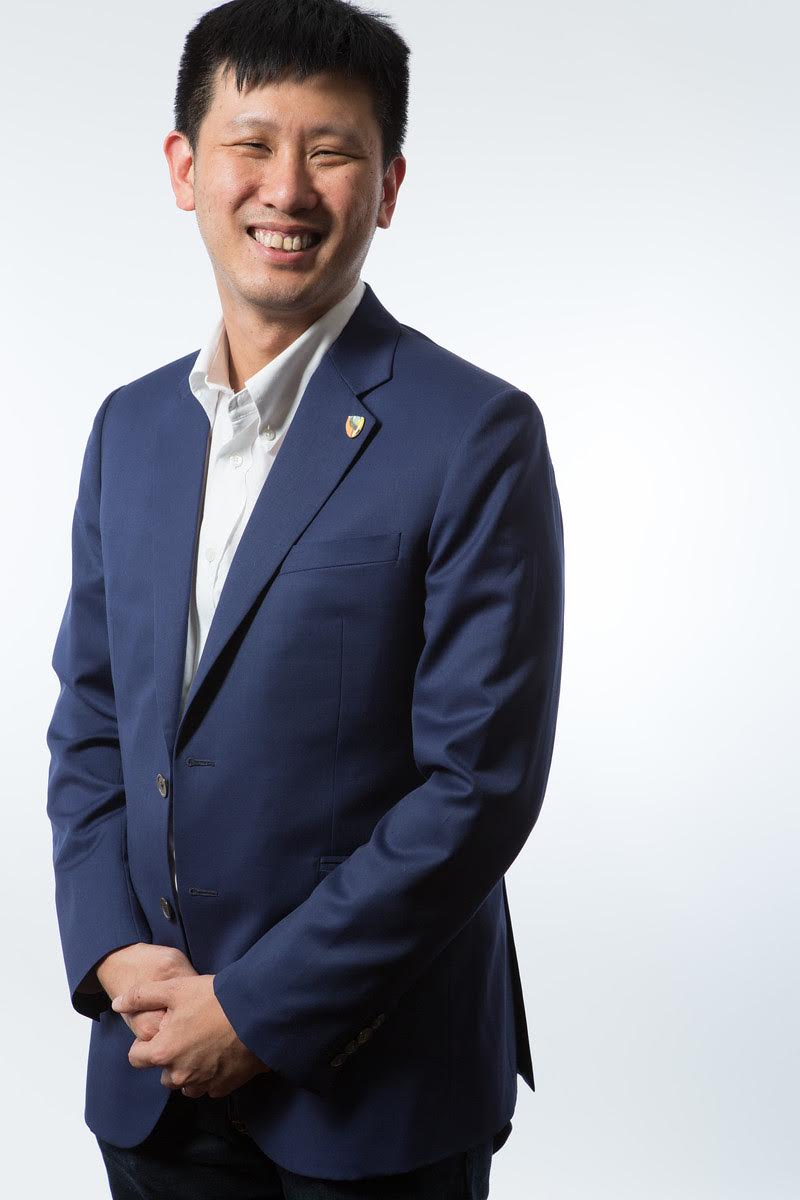 As of 1 Sep 2023, I will be in a career transition to build my own enterprise AI company. I am also angel investing focused on Web3 and AI where I can do deals directly either through my sourcing, the XA network, or friends who are leading a deal. I am the founder and host of Analyse Asia podcast. I am married and have three children and you can read about my parental philosophy here. From Jan to April 2023, I am teaching a master's student course on digital strategy and transformation as an adjunct lecturer at NUS Business School.
Back to my corporate history, in my last role, I was the group chief digital and information officer for Woh Hup, a Singapore construction conglomerate. Prior to that role, I was the head of artificial intelligence and machine learning for ASEAN in Amazon Web Services where I spearheaded the strategy and go-to-market sales execution in Southeast Asia and built lighthouse customers with major key customers. I was also formerly the head of Airbus Aerial Asia (VP-level appointment) under Airbus Defence and Space, and the Head of Post Office Network & Digital Services in Singapore Post. At Airbus, I worked on the go-to-market strategy for the drone delivery business and digital services relating to satellite and drone imaging across the Asia Pacific with China included. Before that, I led two business units in Singapore Post within 4 years and 1 month: Post Office Network and Digital Services and managed both P&Ls > S$40M and teams of over 500+ employees. My achievements included the SAM omnichannel platform which formed the backbone of the smart post office in the future and won two global awards, the successful implementation of the historic first secure & authenticated drone delivery where I advised many posts and aviation regulatory authorities in the space and executing the digital transformation successfully from setting up the social media council, building successful mobile apps with great user experience and the new corporate website which I have managed to build by aligning many stakeholders in the company.
I am the founder of a podcast side project called Analyse Asia where I interview thought leaders across Asia and the US on business, media & technology. I am currently an entrepreneur-in-residence for INSEAD Business School since Jan 2011 where I advised MBA students on product development, connecting to the local startup & venture community. I have one patent under my name so far. Formerly, I was a mentor to JFDI.Asia. I graduated from the Global Solutions Program (GSP) 2016 at the Singularity University @ NASA Ames Centre where I spent 2.5 months in Silicon Valley from June to August 2016. Previously, I was the co-founder of SGEntrepreneurs an online media portal focusing on entrepreneurship in Singapore which was acquired by TechinAsia.com in 2013.
Formerly an academic and research scientist, specializing in computational biology, theoretical physics, and economics. I have a strong interest in public policy. I have published papers in prestigious journals in these fields (ApJ, Physical Review D, Cell). While my professional capacities have hovered around start-ups and corporates, I have other side interests which you might not know. I was an ex-producer in various drama productions in the UK and a co-founder of the social-political blog: Singapore Angle (now defunct) for a long distant time.
My first degree began at the National University of Singapore with a double major BSc with merit in Physics and Materials Science and ended with my PhD degree from Darwin College and Cavendish Laboratory, Cambridge University.
An important note is that I have no political ambitions and neither am I affiliated with any political parties here in Singapore in case you mistook me for someone else. I remain an independent observer of what is going on in the world.
My passion is in technology, media and entrepreneurship. I prefer to call myself a pragmatic idealist. If you truly believe in an idea, you should invoke your passion and energy to pursue it and at least make small changes to the environment such that it will hit the tipping point someday and cascade into a major change.
Award and Accolades
SCS Fellow from Singapore Computer Society 25 March 2022.
Postal and Parcel Technology International Awards 2017: Digital Innovation of the Year for the SAM Omni-channel platform.
World Post and Parcel 2017 Award: Retail Access Category for the omnichannel SAM digital platform.
Formation National Serviceman of the Year: Letter of Commendation from Singapore Armed Forces for my military reservist duties, 2014
Singapore Computer Society (SCS) IT Leader Awards: Professional of the Year, 2010.
Winner of NUS Outstanding Young Alumni Award, 2007.
Overseas Research Scholar, British High Commission, 1998-2002.
Commonwealth Scholar, Cambridge Commonwealth Trust, 1998-2002.
Lee Foundation Scholar, Singapore, 1998-2002.
Dean's List for outstanding academic performance, National University of Singapore, 1996-1998.
Gold medal, British Petroleum Science Colors Award for outstanding leadership and academic achievements, 1997-1998.
Military Commendation of Outstanding Service from Commander, 3rd Infantry Brigade, 1994-1995.
Specialities:
General Management with regional experience in expanding across Asia Pacific (including China and India) as a senior executive.
Digital Strategy (Web, Mobility and Social Media), Business Process Outsourcing.
Artificial Intelligence and Machine Learning
Product Management, Lean Startup Methodology, Agile Software Development.
Technology: Consumer Internet, Social Media, Digital Advertising
Programming languages (Python, Ruby, Java, LaTeX, C++, C, Perl, MySQL, PostgreSQL, XML and HTML5, CSS3), Cloud Computing: Amazon Web Services, Server Architecture & Content Management Systems and Mobile Platforms (iOS & Android).
Early Stage Investor (Deal sourcing and closing, Due diligence and Fundraising/M&A)
Theoretical Physics & Computational Biology
Contact Me
You can read my profile on Linkedin or send me an InMail message with no cold calls on seeking investment and I will respond within 3-5 days. I will be concise with a yes and no to the ask. On investment opportunities, do not try to cold call me and you are sure to get a no. The trick is to get a referral from someone I know very well. Consulting, business, speaking and teaching opportunities are welcome.
I still code for fun and here's my github account:
You can find me on the following social media platforms:
Legal Disclaimer:
The opinions and thoughts expressed in any posts here are in Bernard Leong's personal capacity and do not represent the views and opinions of any organisation he works for.
Disclosure Policy:
I work on the principle of transparency. If I use a product, attend a sponsored event, or discuss a company to which I am either an advisor, board or investor, I will disclose.