Engagements
Here is a summary of Bernard Leong's past and present speaking and teaching engagements.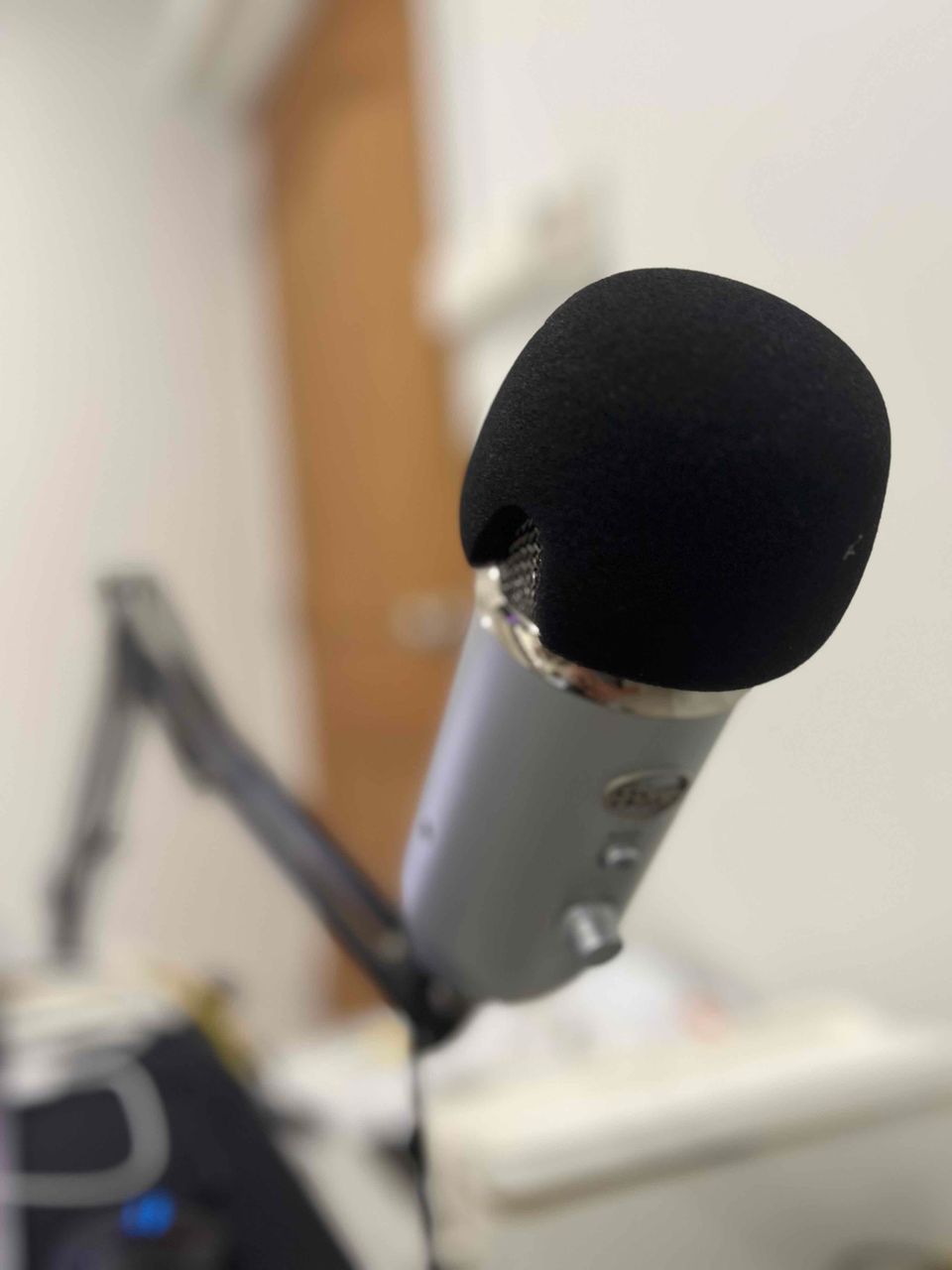 Speaking Engagements: Here is a summary of my past speaking engagements. You can always contact me if you are interested in engaging me to give a talk, moderating or be part of a discussion panel or formal interview on a personal or corporate basis.
Speaking Engagements
2023
"Decoding AI: Understanding its Potential and Limitations. Are we in the age where Androids dream of electric sheep?", Panellist, Corenet Global [Singapore Chapter], 2 Nov 2023.
"Simplifying Your WorkLife with AI", Speaker, Young Entrepreneur Network (Y.E.N), "Innovate and Elevate" event, 28 Oct 2023.
"Visioning 2030 Technologies and their Impact", Moderator, Institute of Systems Science Learning Festival, 20 Oct 2023.
Tom Verrilli in conversation with Bernard Leong of Analyse Asia in SXSW Sydney 2023, Podcast Stage, 18 Oct 2023 (YouTube Video, Spotify, Apple Podcasts, Overcast, Google Podcasts coming soon)
2022
"What is Legacy Technology and how to manage them?" Learn, Unlearn and Relearn, Corenet Global Singapore Chapter, 22 July 2022.
"Managing and Sustaining Innovation", Institute of System Science, Digital Transformation Leadership Class, 16 April 2022.
"An Investor's Guide on Investing in Web3 & Crypto", 18 March 2022, Master Class for XA network.
2021
Fireside Chat for "Leadership in the Digital Age", CIO Milestone Program for CIOs for Singapore government by Institute of Systems Science, 1 Oct 2021.
AI x Gov Webinar, "The Future of AI" panel, 27 July 2021.
AWS Webinar with Northbay in Pakistan, "AWS in retail and ecommerce with AI/ML", 25 May 2021.
AWS ASEAN Summit 2021, "Machine Learning in FSI: Hyperpersonalization" with DBS, 18 May 2021. (Youtube Video)
AWS Startup Chats on Clubhouse, ASEAN Startups: AI, Machine Learning and AWS, 7 April 2021.
AWS AI/ML ASEAN Week, "Enhancing Customer Experience with Personalization", 23 March 2021.
AWS Innovate: The AI/ML Edition, 24 Feb 2021, "Strategies to accelerate AIML at scale From idea to POC and achieve business outcomes".
2020
2019
2018
Speaker and Panellist, "Future of Cargo Delivery with Drones", Supply Chain Logistics Digital Trasnformation Forum 2018, 28-29 Nov Singapore.
Speaker and Panellist, NUS Engineering Industry Day, 21 Nov 2018.
Speaker, "Completing the Picture: How Aerial Intelligence transform disaster recovery and infrastructure inspections", 15 Nov 2018, CoreNet Global Singapore Chapter Symposium, Singapore.
Panellist, "Developing a strategy to scale IoT from R&D, Proofs of Concept to wide scale applications", 19 Sep 2018, IoT World Asia, Singapore.
Panellist, "How can startups and corporates partner together to bring new innovation to new markets", Origin by Technode, 17 Sep 2018, Singapore.
Speaker, "Technologies of Tomorrow: Drones", 12 Sep 2018, World Economic Forum ASEAN 2018, Hanoi, Vietnam.
Speaker, "Simplifying the Sky: Civilian applications of drones in critical infrastructure inspections and cargo delivery", Taiwan Drone Forum, 14 June 2018.
Speaker, "Airbus Commercial Drones: Evolution from Platform OEM to Digital Service Providers", EU-China Drones Workshop, 6 June 2018, Shenzhen, China.
Panellist, "The Future of Mobility", InnovFest Unbound 2018, Main Stage, Marina Bay Sands, Singapore on 5 June 2018.
Panellist, "Co-innovation and Collaboration to create New Revenue Streams", FutureNow Stage, Marina Bay Sands, Singapore, 5 June 2018
Speaker, "Simplifying the sky: Transforming Disaster Recover and Insurance with UAVs" at Startup Thailand, Bangkok, Thailand on 18 May 2018.
Speaker, "Simplifying the Sky: Transforming Disaster Recover and Insurance with UAVs" Civil Security Congress & Exposition, CIVSEC 2018, Melbourne, Australia, 3 May 2018.
Speaker, "Understanding from the World Above", Drones Workshop: Getting the Future Ready organised by Singapore Insurance Institute, Singapore, 27 April 2018.
Panellist, "Live Better in Smart Cities empowered by AI", School of Computing, National University of Singapore organised by Live with AI, 12 April 2018.
Speaker, "Autonomous Transportation and its implications", IEEE 4th World Forum on Internet of Things, 6 Feb 2018.
2017
Panellist, "Book Night: Discussion on Ray Dalio's Principles". 22 Nov 2017 organized by Great Owls.
Panellist, "Drones: The future of AirFreight", Payload Asia 2017, 11 Oct 2017.
Speaker, "Lessons from SingPost Innovation & Transformation Journey" in National Environment Agency (NEA) Innovation & Learning Fiesta conference, Singapore, 6 Sep 2017.
Panellist, "Future-Proofing your Tech Investments: Developing Right Infrastructure towards a Smart Nation", Reimagine Yes Summit 2017 by HP Enterprise & Intel, 29 August 2017.
Speaker & Panellist, "Being in the forefront of Digital Transformation", SMEICC & SME Expo 2017 by Singapore Chinese Chamber of Commerce & Industry (SCCCI), 17 August 2017.
Panellist, "Innovate to Survive", ConnectGov 2017 Conference in Ulaanbaatar, Mongolia, 6 July 2017.
Panellist, "Digital Transformation in the spotlight", Business Times and NCS Business Roundtable, May 2017.
Speaker, "Bringing drones into the mix", World Mail & Express Europe Conference 2017, 7 June 2017.
Speaker, "Enterprise Leaders: On Your Mark, Get Set, Go.", Digital Talent Analytics at CommunicAsia 2017, 24 May 2017.
Panellist, "Singularity University – A Global Impact Challenge", LEVEL 3, 14 March 2017.
Panellist, "E-commerce & big data – Innovation & the impact on competition", GCR Live Singapore – 6th Annual Asia-Pacific Law Leaders Forum 2017, 3 March 2017
2016
Speaker, "Transformation of the Post Office & Mail Delivery", Rotary Club Singapore West, 8 Dec 2016.
Speaker, "Re-Imagining the Post Office & Mail Delivery", Pecha Kucha Rojak Digital, National Art Gallery Singapore, 2 Dec 2016.
Speaker, "How to execute Digital Transformation", Daimier Financial Services Leadership Conference, 8 Nov 2016.
Panellist, "IP & Competition Issues in Flow & Transfer of Data" in "Navigating IP & Competition Laws in the Digital Economy" conference organised by IPOS, Maxwell Chambers, 18 Oct 2016.
Speaker, "Transforming the Post Office and Mail Delivery: The SingPost Story", CIO Academy Digital Transformation Event, 5 October 2016.
Speaker and Panellist, "Last Mile Distribution", BopHub World Convention, Singapore, 22 Sep 2016.
Speaker, "SingPost Alpha & the future of Drone Delivery", Post Expo 2016, Hong Kong, 25 May 2016.
Speaker, "Transforming into a Smarter Customer-Centric Enterprise", 5th Annual Enterprise Innovation CXO Forum 2016, 14 April 2016
Panellist, "The Future of Personalization: Delivering the Right Experience in the Right Context", 5th Annual Enterprise Innovation CXO Forum 2016, 13 April 2016.
Panellist, "Pathways to Value for IoT – Tests and Challenges for Innovation", IOT Asia, 31 March 2016.
Panellist, "Understanding what makes SEA users unique", Google Think Publishing 2016 Singapore, 22 March 2016.
Speaker, "Rethinking Drone Delivery with Open Source", FOSS Asia 2016, 18 March 2016.
Speaker, "Driving Successful Digitisation: From Traditional to Postal Digital Mail," The Journey to Digital Transformation Event organised by SingPost, 17 March 2016.
Panellist, 'Economics of Happiness: Bosses, Productivity and Job Satisfaction' the British Council Singapore, 14 March 2016.
Speaker, "SingPost Digital Transformation: From Post Office to Traditional Mail", IDC Asia Financial Services Congress 2016, 4 March 2016.
Panelist, "Technology and Innovations Panel Discussion: Staying Ahead of The Curve", Last Mile Fulfilment Asia Conference, 3 March 2016.
Speaker, "SingPost Alpha and the future of drone delivery", ASCENT Series by Supply Chain Special Interest Group in Singapore Computer Society, 27 Jan 2016.
2015
Speaker, "Defining digital transformation for your business to enable you to make the right changes into a customer-centric organisation", Digital Disruption Asia Summit 2015, 2 Dec 2015.
Panellist, Internet of Things, France-Singapore Innovation Summit, 13 Nov 2015.
Speaker, "SingPost Alpha and the Future of Drone Delivery", IDC's Asia Pacific Internet of Things and Big Data Analytics Conference 2015, 22 Oct 2015.
Moderator, "Singapore as Asia's Startup Node" Panel, Asia Recon in muru-D Singapore, 5 Sep 2015.
"Thinking Big Data in a Digital Transformation Age", Paypal Fintech XChange, 2 Sep 2015.
"Focus on the customer: The SingPost journey", the Customer Experience Imperative hosted by Olswang and Forrester, 16 July 2015.
"How to build the RIGHT product & not the NEW product", JFDI.Asia, 29 May 2015.
Speaker, "Fireside Chat: Building a Mobility Strategy for SingPost's customers", Enterprise Mobility conference 2015 organised by IDC, 16 April 2015.
Panellist, "Alumni Advocates: 2020 Productivity Grand Challenge", organized by The British High Commission and British Council, 9 March 2015.
2014
Panellist, "Building tech companies in Singapore – what's the way forward?", TechVenture Conference 2014, 24 Sep 2014.
Judge, BattleHack 2014 Singapore organized by Paypal and Braintree, 14 Sep 2014.
Speaker, "Living Digitally", Who's Looking? Surf & Turf Exhibition Panel Discussion "Connecting People in the Post-Internet World: How are technologies and networks changing social behaviour?", 13 Sep 2014.
2013
2012
2011
Panellist, "Tech Strategies: How to Cross the Chasm", The ideas.inc. Start-Up Conference, 15 Oct 2011.
Speaker, INSEAD Business Plan Class, 14 Sep 2011.
Speaker, "A Ring to Bind Them All?" (A Guide on searching for an engagement diamond ring) & "Building and Managing Tech Teams in Asia: The Tech Conundrum", Barcamp Singapore 7, 10 Sep 2011.
Panelist, "Mobile Social Commerce & Location Based Services", Social Media World Forum Asia, 2 Sep 2011, Singapore.
Speaker, Rotary Youth Social Entrepreneurship Challenge (RYSEC), 6 August 2011, Singapore.
Speaker, "The Future of Location-Based Advertising Technology", Smart Mobility @ CommunicaAsia 2011, 23 June 2011, Singapore.
Panelist, How does new tech affect payments at brick and mortar businesses?, 17 June 2011, Echelon 2011, Singapore.
Speaker, Linkedin Media Lunch and Influencer Engagement Session, 31 May 2011, Singapore.
Speaker, The New Media Asia Conference 2011, 11-13 May 2011, Kuala Lumpur, Malaysia.
Speaker, Start-up Weekend 2, Microsoft Auditorium, "3 Things about Product Development", 30 April 2011.
Speaker, Rotary Club Tanglin Club, "Building a Mobile-Web startup: The 2011 Way", 25 April 2011.
Speaker, Rotary Club Suntec City, "Why Mobile Matters & How to Take Advantage of It", 21 Jan 2011.
Speaker, HDB ICT Seminar 2011, "Why Mobile Matters & How to Take Advantage of It", 20 Jan 2011.
Panellist, BizAsia 2010/2011 Opening Ceremony, "Global Trends – Emerging Markets & Their relevance to Youth Entrepreneurship", 19 Jan 2011.
2010
Judge, 21st INSEAD Business Venture Competition Finals, 8 Dec 2010.
Delegate, Asia 21 Summit, "Unity in Diversity: Responsible Leadership in the Asia Pacific", 3-5 Dec 2010.
Panellist, "Ensuring the Future of the Internet", INET Singapore 2010: The Internet – Past, Present & Future, 18 Nov 2010.
Panellist, "Digital Marketing: Ad Networks", Accelerate Conference, 22-23 Sep 2010
Speaker, BlinkBl-nk, "A Universe Less Ordinary", 15 Sep 2010
Speaker, GeekCamp 2010, "A Poor Man's Guide to Biocomputing", 4 Sep 2010.
Speaker, Ascendas Lunch Time Talk Series: Emerging Trends of the Mobile Ecosystem, Ascendas Singapore, 24 August 2010.
Speaker, Open Web Asia – Southeast Asia, Kuala Lumpur, 13-14 July 2010.
Chair, International Communication Association (ICA) Conference 2010, Singapore, "States of Play: Social Media & Interpersonal Communication in Southeast Asia", 26 June 2010.
Panelist, "Mobile Applications: The State of Play", Echelon 2010, 1-2 June 2010.
Panelist, "Can ASEAN be the next Silicon Valley?", ASEANpreneurs Day 2010, 26 May 2010
Panelist, "Location Based Services, Face Recognition and Augmented Reality", Samsung Bada Developer Event, 21 May 2010.
Speaker, "A Brave New World" on web/tech innovations, Republic Polytechnic, 20 May 2010
Speaker, "Up-and-Coming New Infocomm Innovations", in Parenting in New Infocomm Age seminar, organized by IDA, NTUC, NLB and Tampines Community Club, 20 March 2010.
Guest on FM938 Live "The Living Room" with Pamela Ho on "Latest Trends in Social Media", 15 March 2010
Panellist on FM938 Live "Campus" on Social Networking Trends, 12 March 2010
Panellist, "Considerations for Applying Social Media Marketing in Asia", Social Media Marketing Conference by Pacific Conferences, 2 Feb 2010.
Guest Speaker, "Three Tales for Social Networks", #comm215 class "Digital Media Across Asia" by Professor Netzley, 27 Jan 2010.
2009
"Building Online Communities for Non-Profit Organizations: Kiva and Oxfam", Barcamp Singapore 4, 21 Nov 2009
Speaker on "The Chronicles of a Mobile-Web Economy" and Panellist, 16th Infocomm and Media Horizons Conference, Institute of Infocomm Research, A-STAR, 7 Oct 2009
Panelist, Social Networking Forum Asia, Panellist on "Monetising and developing the strategic relationship with operator and publisher", 22-23 Sep 2009.
Speaker, Executive Summary Workshop, NTU Ideas Inc Business Competition, Sep – Nov 2009
Lecturer, "Building Online Communities: Marketing, Business Strategies and Trends" (in Chinese), NTU Nanyang University for MSc TIP (Chinese) Programme, 4 Sep.
Speaker, "Thoughts on Social Networking from Offline to Online", TEDx Sentosa, 11 July.
Moderator on Panel "Budgeting for Innovation/Experimental Marketing", Ad-Tech Singapore, 9-10 June.
Invited by Nokia to attend Nokia N97 and Ovi Store Launch, Kuala Lumpur.
Speaker, "Self-Organization, Economics and Football Managers", TEDx Kuala Lumpur, 3 June.
"Much Ado about Social Networks in Asia", a talk and breakout session in Unconference 2009, Biopolis, Singapore.
Invited by Nokia to attend Nokia Developer Summit 2009 in Monte Carlo.
"The Importance of Being Social – a talk about social networks", Barcamp Kuala Lumpur 2009, Inti College, Subang Jaya 3-5 April.
"The Undercover Technologist – new ideas in social networks and voice recognition", Barcamp Singapore, 28 Feb.
2008
Guest Lecture for CS4260: E-Commerce Business Models, NUS School of Computing 19 Feb 2008, "From the Lab to the Web: Web 2.0, Online Social Networks and Virtual Worlds".
Challenges & Opportunities in Interactive & Digital Media Investments, organized by Singapore Venture Capital & Private Equity Association, April 2008.
Singapore Facebook Developers' Garage: Marketing and Monetization of FB Apps: Hype or Gold Mine?, Microsoft Singapore, March 2008.
Teaching Engagements
Lecturer, MPS-812, Entrepreneurship, School of Physical and Mathematical Sciences, Nanyang Technological University (NTU), School of Physical and Mathematical Sciences: Jan and Sep 2010, Jan and Aug 2011, Jan and August 2012 (6 Semesters from 2010-2012).
Instructor, "Social Media for Government and Educational Institutions", B2B Conferences, 28-29 June 2010.
EN101 "Entrepreneurship & Accounting for New Ventures", Nanyang Technopreneurship Centre, NTU, 13-14 May 2010.
Instructor, "Social Media for Government and Educational Institutions", B2B Conferences, 3-4 May 2010.
EN101 "Entrepreneurship & Accounting for New Ventures", Nanyang Technopreneurship Centre, NTU, Dec 2009
EN102 "Marketing & Finance for New Ventures", Nanyang Technopreneurship Centre, NTU, Dec 2009
MPS-812, "Entrepreneurship", Nanyang Technopreneurship Centre, NTU, May 2008