Different Facets of My Life captured by Podcasts so far
Here is a summary of the podcasts which I have recently appeared as a guest.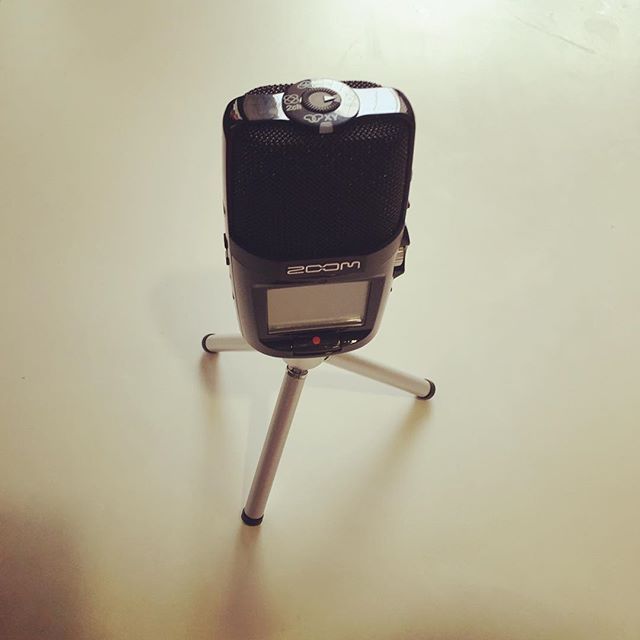 Recently, I have appeared in different podcasts out there from Asia to Silicon Valley, discussing different topics from my thoughts on Asia technology giants such as the BAT and SoftBank, my corporate work, my perspectives as an angel investor and corporate business executive and my side hustle project, Analyse Asia. At the same time, these different podcasts capture different aspects of my life and hence it might be better if I aggregate them for those who want to see different facets of my life so far. If you want to listen to them, just click on the link of the title and you can listen to them.
China Tech Talk 13: AT's (Alibaba-Tencent) entrance in Southeast Asia with Bernard Leong
In this podcast, I spoke to John Artman from Technode and Matthew Brennan from China Channel on the entrance of Baidu, Alibaba and Tencent (aka the BAT) into Southeast Asia. I broke down the current ecommerce war between Alibaba and Amazon and how Tencent is now slowly enroaching the market with gaming and messaging. Southeast Asia is going to be a battleground for US and China technology giants and it will be great to see how different alliances are played across with big money from Nasper, SoftBank and Temasek.
Software Engineering Daily – Analyse Asia with Bernard Leong
In this podcast, I spoke to Jeff Meyerson from Silicon Valley to provide an overview of Asia technology giants, mainly BAT and SoftBank, but I zoomed in to explain why mobile payments took off in China as compared to the US, with regulators taking a light touch and how their respect for technology allowed the "unbanked" population to gain access to financial services from Alipay and Tenpay. I offered some analyses on how China is leapfrogging in different technologies and where the key challenges will be for Asia technology giants.
Futuresquared Podcast – Corporate Innovation at Singapore Post
Steve Glaveski invited me to his podcast to discuss my corporate work in Singapore Post and how I overcome the challenges in moving the organization in digital transformation. Truth be told, I have done some of my best work in Singapore Post with the secure and authenticated drone delivery project (which is really my 20% project there) and the smart post office concept where I re-imaging the SAM kiosk into an omni-channel platform with web, mobile and kiosk and won two global awards in the postal technology space: Post and Parcel Global Awards 2017 for Retail Access and Post & Parcel Technology for Digital Innovation of the Year 2017. Probably one of my rare appearances to discuss my work as a corporate executive. In my final words on the podcast, I have relayed a set of phrases which I often disseminated as advice to many people:
"Learn from everyone, Follow no one, Observe the patterns & Work like hell."
Asia Tech Podcast Stories – On Analyse Asia
Michael Waitze from Asia Tech Podcast has successfully interviewed me on the other aspects of my life which I have rarely talked about. While a lot of people know me for my corporate day job, my past entrepreneurial work and current side hustle: Analyse Asia, very few people know of my early background in theatre. I told the story in how I turned down every theatre producer's dream to produce one Shakespeare play in the annual Cambridge Shakespeare festival (as I want to finish my PhD in three years) based on my track record in successfully produced a profitable Tom Stoppard play in Cambridge as a foreign producer. In the same conversation, I talked about the backstory of Analyse Asia and its roots tracing back to SGE, which was acquired by Tech In Asia. It also brought out three aspects of life which I rarely talk about. The first is that I have spent a significant amount of time to help entrepreneurs to move out of their zombie startups in Singapore and transition to corporate life. The second is that I have built up a model to decide within 15 minutes if I will invest in a company at early stage as an angel. The last aspect is that I have created a list of business truths or conventional wisdom which I disagree with and we touched on two interesting ones: (a) hardware is commoditized and we should invest in software and (b) market size matters in every startup. What I like about Michael's approach is that he sieved out the parts of me that are rarely known to the community and how I think about things in an analytical and counter-intuitive way.
Jay Kim Show Episode 31: Bernard Leong, Creator of Analyse Asia Podcast
Jay Kim from Hong Kong was the first to interview me and we spent a lot of time talking about my time in Singularity University and my daily habits in how I keep my focus and be in flow. I also shared how I managed my time to have a full time corporate day job while running a podcast and juggling between family duties. That's probably where I have discussed how the human performance course in Singularity has significantly helped me in reducing my stress level to near zero while maintaining a 10x work rate.
I was on the hot seat in my own podcast with the interview hosted by Charles Reed Anderson who I have profound respect on his expertise with enterprise mobility and Internet of Things (IoT). Charles spent some time to ask me about my time in Singularity University last year for 2.5 months in Silicon Valley, and other aspects of my life from favourite books to technologies which will be important in a few years time. Last but not least, I also answered the age old question, "how many hours do I actually sleep?"