New Questions in Mobile: An Asian Perspective
In this essay, I provide commentary to Benedict Evans' recent piece on "New Questions in Mobile".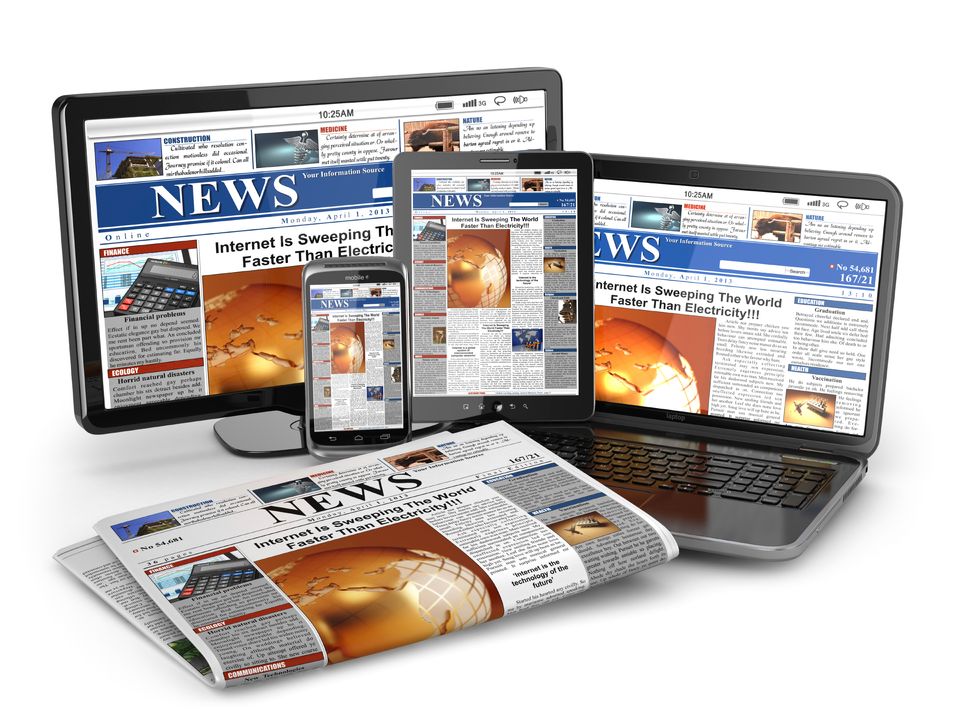 Recently, Benedict Evans wrote a piece entitled "New Questions in Mobile" where he reset the conversation on mobile platforms. While there are the few who still harbour hopes for Windows, Blackberry and Sailfish (formerly MeeGo from Nokia), the ship has already sailed with our world living with two dominant platforms: Apple's iOS and Google's Android. Rather than rehashing his thoughts and arguments, my purpose for this post is to provide some insight to three of the five questions with an Asian perspective.
"They have a choice: they can live in my new world or they can die in their old one." – Daenerys Targaryen from George R. R. Martin's "Game of Thrones"
Update: Sameer Singh and I did a podcast discussing "New Questions in Mobile" with an Asian perspective on Analyse Asia.
What happens to the Android OEMs?
At the end of 2013, Samsung has muscled out the rest of the OEMs and became the dominant player for Android devices. However, in the second half of 2014, that dominance was eroded by the rise of Xiaomi and Micromax, challenging them at the low end of the market. It did not help with Apple crushing them on the high end.
First of all, the question of which Android OEMs are dominant in Asia is more or less settled with three main players: Samsung, Xiaomi and Micromax. The rest of them: Sony, LG and HTC will continue their decline given the commoditisation of hardware and weakness in software which make them completely redundant. In fact, my assertion is that Samsung will try to take all three markets: high, medium and low, Xiaomi probably trying for high and medium while experimenting the low, while Micromax is all-in for the low-end.
Why did Samsung find itself losing market share given its expertise in mass customisation and competitive advantage in the solid state drives in mobile devices and display screens? The most common explanation is their weakness in software. They did try to wean themselves off the influence of Google by developing their own operating system called Tizen. It did not help that they found themselves in an interesting position as a leading smartphone player and could not hold it for long with Apple's constant iterative innovation with the iPhone. Being hollowed out from the middle end, Samsung found itself in a bad position not just being trounced in the smartphone market but at the same time, playing second fiddle to Apple again with the upcoming launch of Apple Watch which clearly defines their value proposition better than them.
So, enter Xiaomi with the competitive advantage of software which Samsung cannot replicate with Tizen, the interesting question to ask is: will they end in the same fate as Samsung? In the next 12 months, they will be asking themselves three interesting questions: (a) can we continuously fork Android just only for China market? (b) should we depend on open Android for the global market? (c) should we develop our own operating system to wean off the dependency on Google's Android? These three questions seem different on first look, but they are inter-dependent on each other. First, Google will make Android much more difficult to fork, and we already know that Amazon and Cyanogen are finding it difficult to penetrate out the small customer or fan base they have. Second, as long as services like Google web services (Google Plus, GMail, Google Search and Maps), Facebook and Twitter are blocked out of China, Xiaomi can run the forked android without much competition, they can do that without much difficulty. In the same light, Xiaomi have two experts on Android (Bin Lin & Hugo Barra) formerly from Google, which means that they should have probably some knowledge of Google's roadmap with Android for at least the next one to two years.
That means one thing, if Xiaomi wants to be a global player, they will inevitably end up competing with Google and Apple if they want to be a platform and control their distribution. Given the experience of Samsung, the management team of Xiaomi might decide that the long term strategy is to have control of the platform is to develop their own operating system instead of being at the mercy of Google's Android. After all, they have the capability to do so. With the recent rumor pointing to them developing on Firefox OS, it is likely that they are looking for a hedge.
How about Micromax in India? Their strengths are different from Xiaomi. In fact, their survival is tightly coupled with Google. Micromax has developed their distribution model similar to Nokia (in her hay-day) better than Xiaomi and Samsung in the emerging markets. They are now adopting Android One and will continue to drive the price down US$100 to US$33 (which is the bar set by Firefox OS) or lower. Google's reason for Android is to ensure that their search advertising model will not be held hostage by other mobile operating systems, and hence they will move towards what they have done with Chrome.
That sets up what I think that the answer for the second question posed by Benedict Evans might be.
What is Android going to be?
With the appointment of Sundar Pichai to lead Android and Chrome, Google's focus is to integrate their offerings in the best way possible. In the past few years, the internal ranks within Google debated furiously on the native vs web app ecosystem. Unfortunately, given the threat of Apple's iOS, the native app faction of Google has won that argument temporarily with Andy Rubin running Android like a silo. The change of leadership may be a foreshadowing of the web app faction winning that argument. That's the vision of Firefox OS, except that they are fighting for the same audience with Google.
Yes, the native app ecosystem has generated a new mobile economy for developers all over the world. The only issue is that we have a mobile browser inside the operating system. If the equivalent of Paypal or Alipay on the mobile browser is able to reach the level of how seamless it is for 3rd party app developers to plug and play, the web app world will be that future which we will move to.
The argument against that from many people is that the current native app ecosystem has locked the 3rd party developers in without the hassle of figuring out rudimentary services as how they get paid or distribute their apps. However, third party developers are similar to construction contractors where they will not stay loyal to the ecosystem when there is a better alternative out there. If there is a way to shave off the 30% commission down to 20% or to 10%, the incentive is there for them to leave. This is the same reason why Google invested in Uber, because in Uber's interests, self-driving cars are the best way to distribute Uber's services instead of having unreliable cab drivers which gave Uber a lot of hell now in Asia.
It is in Google's interest to move Android towards the Chrome world, because that's how they have successfully ended Microsoft's dominance with their search engine despite the Windows desktop operating system had one point of time 95% of the market. It is that ability that allowed Google to challenge Microsoft's dominance as it will try to recreate the same environment for mobile operating systems. In fact, the best strategy for Google is to maximise their development on Chrome mobile and desktop browsers, and cannibalise themselves in a managed transition such that their advertising revenues on mobile web grow exponentially against the native app store ecosystem. This strategy will allow Google to take out the Asian OEMs and Apple at the same time because for the Asian OEMs, the whole notion of developing another mobile operating system to Android becomes meaningless, and to Apple, it eats away their dominance on the high end by taking away significant app store revenues which is now significant in the Apple ecosystem.
Messaging Apps vs Facebook in Asia
Ben Evans has covered extensively on the shifts in layers of discovery and aggregation in mobile. I will not add much except to come up with a specific prediction to make on this point which ties up a potential guess on what Facebook will do in the coming year.
When it comes to messaging apps, Silicon Valley will look to Asia for inspiration and not the other way round. My bet is on Facebook cloning WeChat (owned by Tencent) by enhancing Whatsapp in the coming year. Currently, the revenue model for Facebook is totally predicated on advertising. If you examine average revenue per user (ARPU), you discover that TenCent has achieved a different business model against Facebook in the form of micro-transactions. By pivoting from their desktop messaging (QQ) to mobile messaging (WeChat), Tencent has demonstrated how third party apps to leverage their platform. My friends living in China have demonstrated to me that I can book a taxi, discover a restaurant and get food delivered through WeChat, and access to information using the equivalent of Facebook pages that come in both push and pull methods. Facebook has purchased Whatsapp to do something different. That something different is to grow Whatsapp with a different business model that is analogous to how LINE, Kakao-Daum and WeChat are growing through their user base. In fact, Facebook has offered some early glimpse of the strategy by adding custom actions on Facebook pages. If my hunch is correct, Whatsapp will clone the subscriptions feature in WeChat by leveraging on the users and brands on their Facebook pages. Whether Facebook will do the same by allowing third party developers to get on Whatsapp platform, it will be interesting to see.
Asia will have a say in how the shifting layers of discovery and aggregation in mobile and the next few years are going to be exciting.
Notes: My friend Sameer Singh wrote a follow up to expand on Ben Evans' piece.