One in a Million @ 40s
Sharing my thoughts on my personal journey as I turn 40 today and where I would like to be at 50 on 14 Oct 2014.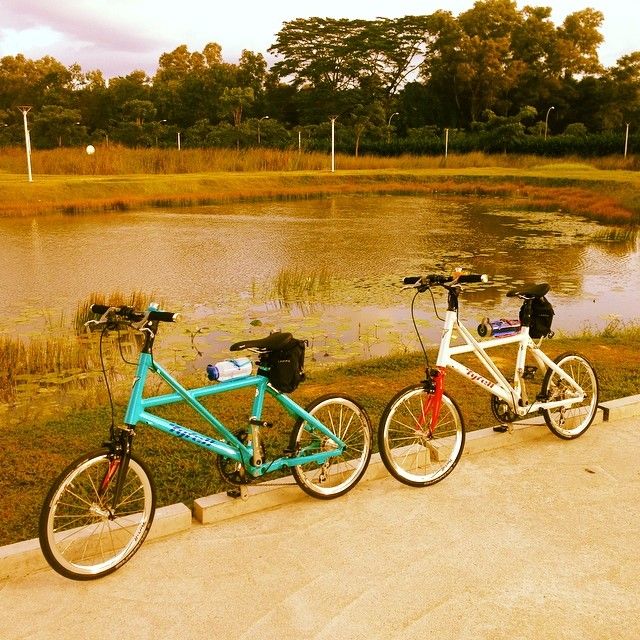 I never thought that I want to pen down something upon turning 40. When I was 20, I thought that I have worked out where I would be at 40. I stick to my plan till 33, and upon realising that I am heading nowhere, I took a road less travelled. Why should I pen something now at 40? After all, I expect that it is about half the distance or slightly more to the end journey. It will be interesting that I can look back when I will reach 50 and tell myself that I have set myself not to waste any time and focus on what really matters to me. I look back to the past decades and I am happy and contented that I have reached a few major milestones. Of course, there are greater heights to achieve and sometimes, like a drop in a ocean, I don't really know whether I am really making an impact not just to my life, but the lives of others around me. Of course, I have my own personal aspirations which I want to reach out to. While I am still in the midst of rebuilding myself for the next most important journey of my life, I cannot help but reflect what has transpired before so that I can utilise the lessons learnt to propel forward.
Reflections of my life upon reaching 40
As the arrow of time moves asymmetrically in one direction, looking back and reminiscing on the what ifs are things which I don't want to waste time doing. For me, whenever I achieved the milestone, my only question is, "What's next?" I always believe anyone can achieve his or her one in a million with a relentless perseverance, passion and focus. Somehow in my 30s, I have lost that belief, stranded in the wilderness and struggling to discover my own feet. I am beginning to discover that flow again and hopefully the joy to be passionate and enjoy what I do. It is often when I operate with doing what I like, I can move in flow. I have done it in my 20s by pulling the 1 in a million because I firmly believe that I am that person to achieve that dream. To make the next leap, I have to pull this off in my 40s or even at a later age. It is that relentless focus that motivates me everyday, even though the complexities of family life have also become part and parcel of that equation.
The one in a million event in my 20s is to achieve my dream as a theoretical physicist in the university of choice. The best part of the story is that I made it happen, despite the odds. A lot of people can say that it's obvious. Behind the scenes in making that happen, I went through pains and struggles. The most difficult part is the stigma from others saying, "Only the ones from the top junior colleges can make it there and you have no chance.". I can add to the story that I score a "C" in physics in my "A" levels and totally missed out. What a lot of people did not know about that story, is that I made an relentless effort from that failure, finding a good mentor (Dr Chong Siew Meng) and studying the subject from scratch during the days when I was in the military service. I was seen reading physics and mathematics books during lunches or deep in the trenches of a military truck in Taiwan reading a physics textbook with a red torch light. Rebuilding from that, I was able to make it there with sheer luck and opportunity. I was also burnt out in the 2nd year of my university. I am fortunate to find another mentor, Dr Chan Onn who asked me to start back from what I like, and it was only through that belief, I got to the destination. While that one in a million is achieved at the age of 28 with me getting the PhD and university of my choice, it did not hit my final goal of being a full time academic. For those who know, the seven years in Cambridge were one of the best times of my life, because I had the opportunity to be in an intellectual utopia, working with brilliant people from all walks of life. Not only I have proven the detractors to my dream wrong, I was able to show that the impossible was possible. It is a personal story but oftentimes when I was in doubt, I will recall and never lose sight of the final destination.
Leaving academia was probably the hardest choice for me due to unfortunate circumstances. In 30s, I have to search for what I really want to do in life. It turned out that I do have a plan B, and that plan B require me to move to the private sector. Maybe at a younger age, I know deep in me that I am destined to do great things, and that feeling of destiny never left me despite how much I yearn for a simpler life. It's the energy that is within me, and building something from scratch like an entrepreneurial venture is probably the best thing that I can do. I do have an end game in mind, but now I have to start a new opening move or a middle game play in the chessboard of life. In 30s, I have to go through a major failure of seeing a startup I built with my co-founder to crash and burn. Although another startup of mine was acquired in the process, I did not think that it reached my expectations.
While all that are in flux in my career, the second "one in a million" happened at my late 30s. That is finding my wife, Deng Yuying. Probably near 35, I was about to give up in searching for the one. If she did not appear that day in the former Hackerspace Singapore at Bussorah Street, we would not have met. If I was not nudged by some strange cosmic forces to send her a SMS just before she left for France, we would not have continued to stay in touch and eventually get married. Yes, I have found the One and probably as a hopeless romantic, I am thankful for the wonderful family life and braving together on the challenges of raising a young daughter, Eleanor with a medical condition. My wife is now in the process of pursuing her dream and I believe that she will be able to succeed and probably achieve much more than myself.
Now I am 40. Where will I be at the age of 50? Will I be able to get to the end game that I desire? For the one in a million @ 40s, it goes back to the most boring parts of life that I have been through in 30s. Strangely, after the failure of the startup, I have thought about starting up another company. However, a few things hold me back. I reflected on what made me reach the first one in a million @ 20s. The truth is that I have failed many times in order to get to one success. As a result, I am very resilient to failure and the only thing when I fail, I just want to wake up the next morning and get back into the arena. However, I know that if I do that immediately, I will definitely make the same set of mistakes that I did earlier. The only way to mitigate this is to go back to the same thinking how I resolve the failure the last time. The solution is to acquire a different set of skills and experience for the next startup. Unlike the other times, where I play a supporting role as a CTO, I have decided that I am going to be the CEO and co-founder of the next company. The challenges of being a CEO do not lie in just the idea or building a simple product, but to make sure that three things that you are good at: hiring and managing people, building tactical discipline and a focussed set of systems in teams to execute and scale from a small startup to a company with sustainable revenues & profit, and lastly able to inspire a team to move through not just good but also bad times.
Once I have determined where I want to be in 10 years at 50 and the new set of skills which I need, the rest of the process becomes simple. It is in that thinking that I move into the corporate sector and continue to learn the skills that I need. Some people think that I can only last one to two years. I have already reached the third year. On the contrary, I have that planned for a few more years because there are a few items on my checklist that I need to figure out. While in my first corporate job at Vistaprint, a lot of people did not know that I spent two hours per week between 6-7 pm on Tuesday and Thursday, going through their management training wiki and applied the materials from that wiki to manage and set goals for team in practice. Those knowledge combined with practice have helped me to scale up to my present role as an executive in Singapore Post, heading a business unit.
It turned out that on hindsight that choosing Singapore Post is the right choice. I made the choice out of intuition that I am going to work with an interesting and entrepreneurial team. I am lucky to be part of an amazing team with strong alignment and focus. We are all focused to take the company to the next level. I look forward to go back to work every morning and know that we are focused to solve interesting challenges for the future of the company. At the same time, I have gained new business insights scaling up from a product manager to a manager of products and experience in managing large teams of people and financials.
The hard choice about going back to where I left off will not come tomorrow but sometime in the future, at least, the next three to four years. If I am ever lucky to reach where I want to be, I am pretty sure that what I learn from Singapore Post, will shape the fundamentals what I will build and make in the future. It is important to be part of a great team because you can extract the best and avoid the worst in going through that experience.
I wonder when I come back to read this post at 50, and ask myself again, "Why am I here? How far have I reached? Where will I be going?" Of course, we all fear death (and I do cherish life even more now). The only way that I tell myself from now to the end, is that I must live everyday as if it is the last and pursue my own dreams and aspirations so that I can live this life without regret. I look forward to come back and hope to tell you how I achieve the one in a million @ 40s.